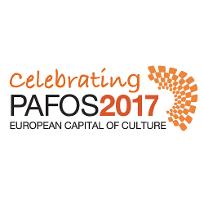 The Lempa Link
Curated by Sarah-Jane Mason
Artworks by Sarah-Jane Mason, Stass Paraskos, Grahame Parry, Kenneth G. Hay (Moorland Productions), Josef Danek (The Frozen Academy) and Margaret Paraskos
Cyprus College of Art Gallery 10th - 23rd April 10am - 4pm 2017
A retrospective of 15 years worth of my work created in Lempa with select works from contributing artists who have influenced my practice. The text below comes from the blurb of the show catalogue.
"The chosen works tell the tale of personal artistic development through a long term and ongoing engagement with the Cyprus College of Art and the many artists Sarah-Jane has met and been influenced by since her first visit in 2002. This show celebrates the Cyprus College of Art not only as a bustling cultural centre where artists come to make and display their work but also as a meeting point for creative exchange between artists, students and teachers from around the world.
When Stass Paraskos created this space he had a unique vision, one that still flourishes, of artists having the opportunity to spend time making art in Cyprus. Soaking up the sun of course, but also being inspired by the place itself; it's natural physical beauty; juxtapositions with the ever growing tourist trade and a chance to explore the rich historical and cultural narratives of the island. The featured artists in 'The Lempa Link' have all been directly involved in or influenced by this unique vision and the space that Stass created."
The Lempa Link Catalogue, Next Generation Publications, England, 2017
Copies of the catalogue are still available and some work is still for sale - please do get in touch with any enquiries.
To see larger images from the gallery, simply click the thumbnails below.